Tuesday, 3. August 2021
With the help of the armor forging art you can make your own bag. Depending on your profession level, you can choose between 4 different bags made of Coarse Leather, Rugged Leather, Layered Leather and Infused Leather.
In order to buy these runes from your faction trader, you will need to complete quests for your faction and collect tokens.
As you can see, there are also perks for bags that give you certain advantages.
Perks for your bags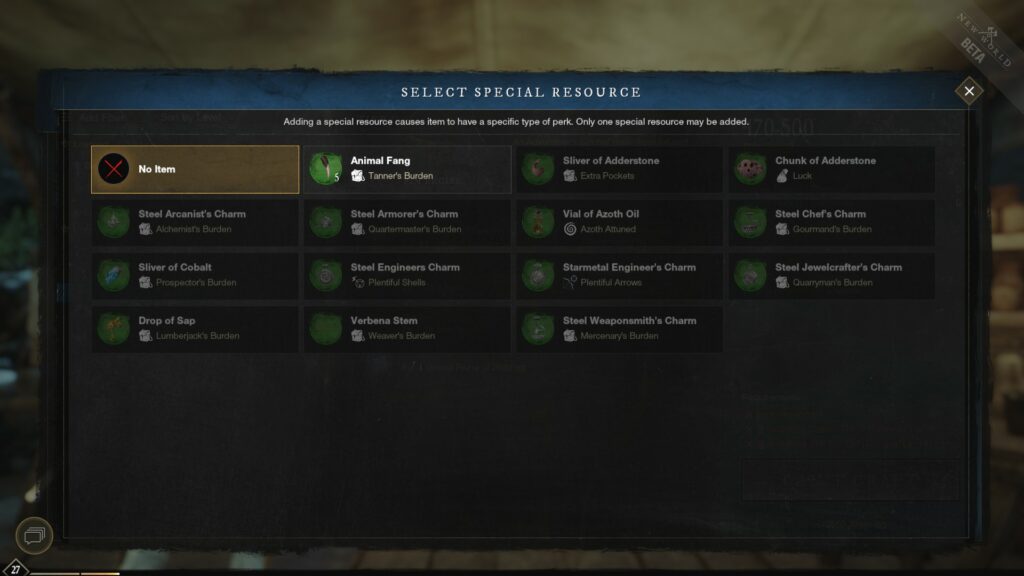 As you could see, even the smallest bag (Tier 2) has a chance to have a perk. Infused Leather Adventurer's Satchel (Tier IV) even has a chance of 3 perks.
You can determine one of these perks if you have the special resource for it. The other effects can be created without the addition of Azoth with a Low or Medium chance.
With the addition of Azoth, for example, you get a high chance for 3 perks on your Tier IV bag.
In my eyes the perk from Sliver of Adderstone makes the most sense, because the +50 kg more pocket spaces can be used for everything.
These bags are tradable and can be sold at the trading post for coins.